Everything you need for professional pool water treatment
Every pool is a unique experience
A swimming pool in the garden represents relaxation, health and fun. With the use of Melpool products a sparkling and crystal clear bath can be realized with a minimum of effort. The product range consists of a series of carefully matched products.
Help with water treatment
Under the topics listed on the right, you will find additional explanation, advice and solutions regarding water treatments for swimming pools.
If you need extra help or advice with the water treatment of your swimming pool, the Melpool Service Team is at your disposal. An experienced team of swimming pool specialists will be happy to answer your questions and is willing to advise on the individual application of Melpool products.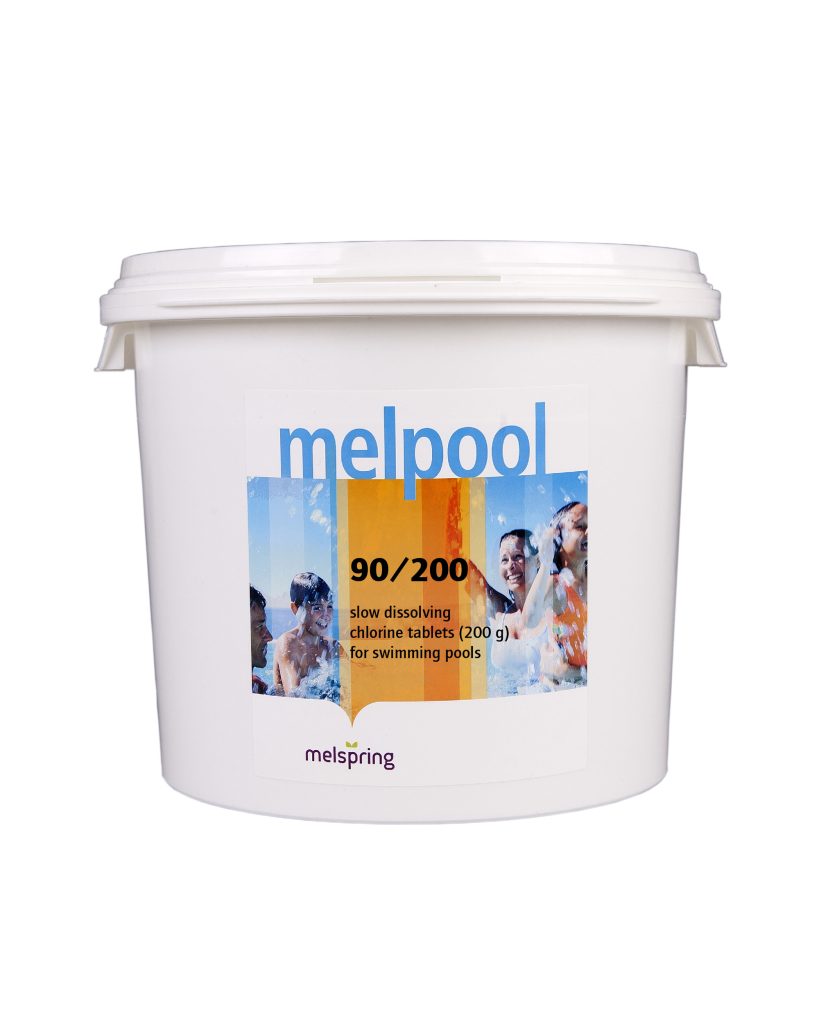 200g tablets for disinfection and algae control.
200g tablets for disinfection and algae control. Ideal for long-term and even disinfection of swimming pool water. Tablets; practical and easy to dose. Preventive effect against algae and organic dirt/load. Stabilizer protects chlorine from UV radiation from the sun. High stable chlorine content: Min. 90%. For application in soft and hard water.
Safety, quality & sustainability

A safe use of water treatment products always comes first at Melspring! For distributors and professionals, as well as for the end user and the environment. Our team of product professionals is eager to advise on how to handle and use our products in a responsible and safe way.
Quality and safety are undisputedly linked to sustainability and corporate social responsibility (CSR). By taking account of our ecological footprint, circularity and taking social responsibility in our supply chain, we aim to create a future-proof organisation. Therefore, Melspring has set a number of goals for itself and its stakeholders:
Sharing knowledge to provide access to clean and safe water
Reduction of environmental risks from the use of biocides by increasing efficacy and developing environmentally friendly alternatives
Reduction of the CO2 footprint of the entire organisation