Crystal clear and safe swimming pool water
Melpool offers you an extensive range of swimming pool water treatment products. This allows you to, in a simple way, keep your swimming pool water in good condition. Specific Melpool products are available for all common problems. Below you will find the complete product overview with a description of the application. Melpool products are authorised by the Dutch government to the extent necessary. Use biocides safely. Always read the label and product information before use.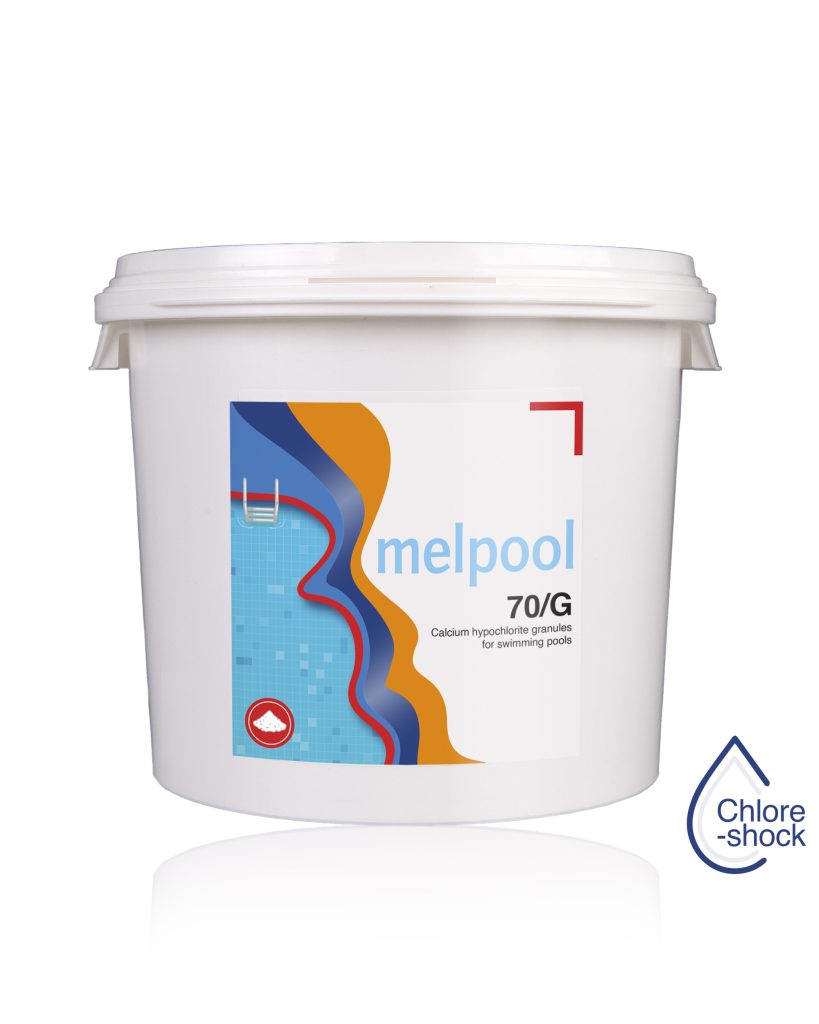 Calcium hypochlorite granules for swimming pools.
Fast dissolving chlorine granulate (min. 70% Cl). Very effective against algae and organic deposits. Ideal for a chlorine shock and the start of the season. For continuous disinfection in soft and medium hard water. High-quality chlorine product: also suitable for public swimming pools and drinking water disinfection. Contains no chlorine stabilizer: no danger of chlorine overstabilization.